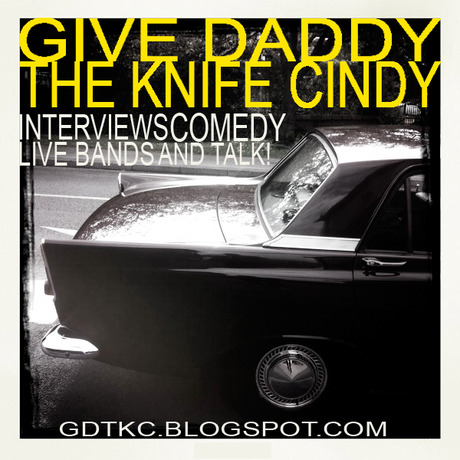 Give Daddy The Knife Cindy
THE SECOND PODCAST IS HERE!
Wilko Johnson co-hosts!
It's time for the second podcast of the series and this week we have a special treat for you, in addition to our ususal music chat we have a LP length interview with ex-Feelgoods man Wilko Johnson that was conducted at the Buxton Opera House. I talk to him about Japan, Heinz, Blues, Eric Clapton, Game of Thrones,Canvey Island, music, amps, guitars, rock and roll, Ian Dury, Dr Feelgood, Oil City Confidential and everything in-between. It was fantastic to talk to the man at this great length as I was only sent to do a short interview, you should also check out my review of the gig here
If your a band that wants to feature on the show, or if you just want to send us some info, argue or just rant and rave. Send us an email at givedaddytheknifecindy@hotmail.com
The podcast that can be downloaded from GDTKC.PODOMATIC.COM or Search for Give Daddy The Knife Cindy on ITUNES! Or if your lazy you can just listen to it below!
Wilko Johnson Gig Review
Here