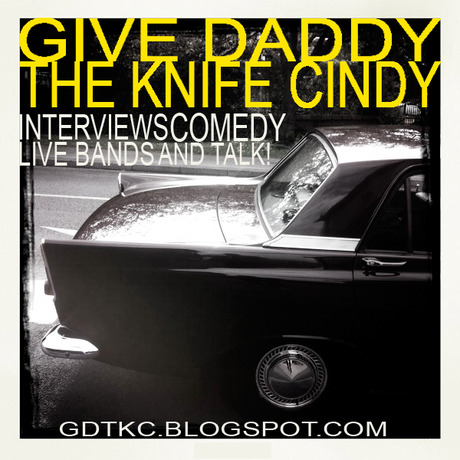 For our Third podcast were celebrating the return of Vintage Trouble coming back for a tour in the Uk were going to feature a interview with them on the Show. I talk to them about being choosen to be on Later with Jools Holland, what music turns them on, recording their first album
in a bomb shelter, what instruments they play and whats it like being signed by legendary manager Doc Mcghee (Bon Jovi, Motley Crue, KISS, Guns N' Roses. Plus the latest news and reviews.
If your a band that wants to feature on the show, or if you just want to send us some info, argue or just rant and rave. Send us an email at
givedaddytheknifecindy@hotmail.com
The podcast that can be downloaded from GDTKC.PODOMATIC.COM or Search for Give Daddy The
Knife Cindy on ITUNES! Or if your lazy you can just listen to it below!
To View Vintage Trouble's Tour Schedual and Documentary Trailer Click Here